How being a millennial is both different and the same from young adults of earlier generations.
In this episode you'll learn:
How do Millennials differ from young adults in earlier generations.
How large is the student loan debt burden
Why is housing more expensive today.
What is the paradox of choice.
Show Notes
Dollars and Sense LA – Money For the Rest of Us post
The Changing Economics and Demographics of Young Adulthood – U.S. Census Bureau
New US homes today are 1,000 square feet larger than in 1973 and living space per person has nearly doubled – Mark J. Perry – AEI
Exile Lifestyle by Colin Wright
Student Debt and the Class of 2015 – Institute for College Access & Success
$78,000 of Debt for a Harvard Theatre Degree – New York Times
The Paradox of Choice: Why More Is Less by Barry Schwartz
The Paradox of Choice, 10 Years Later – Pacific Standard
Sponsors
Become a Better Investor With Our Investing Checklist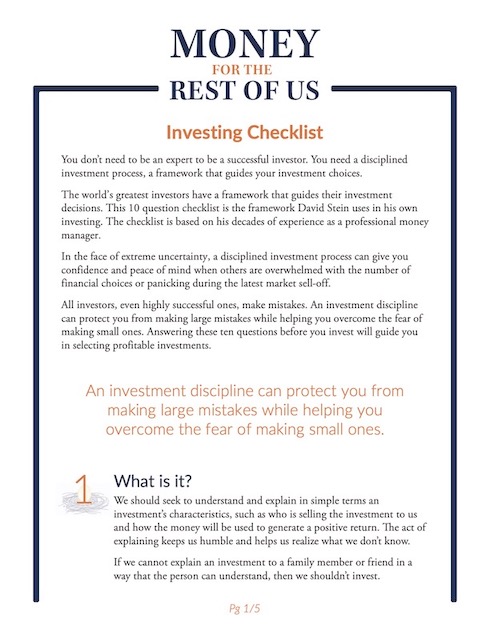 Become a Better Investor With Our Investing Checklist
Master successful investing with our Checklist and get expert weekly insights to help you build your wealth with confidence.
Related Episodes
307: Income Share Agreements—Good for Students or Investors?
327: Is Student Loan Forgiveness A Good Idea?
Transcript