What you need to know about the risks, returns, and the claims of startup platforms
Farmland is popping up everywhere as the perfectly diversified low-risk opportunity with double-digit returns. But is investing in farmland actually a wise move?
We're going to explore farmland investing—what's actually driving the returns, the claims of many popular crowdfunded platforms, and what you need to know as an investor.
Three Ways To Invest in Farmland
David recently sold a beautiful piece of land in Teton Valley, Idaho. Exquisite views, workable farmland, and unbeatable location make it a valuable investment. With the current real estate market, it seems that everyone is scrambling to buy housing and land. With the current state of things, it would seem there is a strong case for farmland investing.
But are buyers actually interested in farmland? Is there a true supply and demand issue? Let's look at several different ways you can take part in the farmland investing scene:
Buy & sell farmland yourself
Crowdfunded investing platforms
Farmland real estate investment trusts
It's Time to Sell the Farm
Buying farmland, waiting for the value to appreciate, and then selling it is the most basic form of farmland investing.
But note that the value of the land is dependent on an appraisal, not daily pricing like most of the stock market. In addition, the value of some farmland isn't just tied to agriculture, but driven by individuals wanting the beauty, functionality, and location of your property. It doesn't necessarily have anything to do with your piece of land being farmland.
Is the Logic Sound?
There's a new way to invest in farmland that's easy, diversified, and glowing with positivity. It's called crowdfunded investing platforms. If you're looking to own part of an LLC that runs a farm, then this is an intriguing option.
Two of these platforms are AcreTrader and FarmTogether.
Here's what they're saying about farmland:
"With a growing global population and shrinking U.S. farmland acreage, the laws of supply and demand are clearly in favor of farmland investing. As a result, farmland has consistently beat other asset classes over time." – AcreTrader
"The increasing scarcity of farmland and its lack of correlation with other asset classes makes it an exceptionally strong diversification tool for virtually any portfolio. This has driven institutions to significantly increase their investments in farmland over the last 30 years." – FarmTogether
So is farmland actually that scarce? Is there a true supply and demand issue in play here?
To understand where these platforms are coming from—and whether their claims are accurate— let's explore the history of farmland as an asset class.
The Flat-Lined History of Farmland Investing
AcreTrader continues with some pretty hefty claims:
"Perhaps more impressive is the consistency of farmland returns over time. Where the value of gold or stock markets can go down over 40% or 50% in a single year, farmland returns have been positive every year since 1990, the first year of the index."
And FarmTogether applauds farmland's low volatility:
"Farmland has low volatility as compared to most other asset classes. It provides stability for investors, especially during adverse market conditions. The NCREIF farmland index hasn't had a negative year since 1991."
But here's the thing!
Land is valued on an appraisal basis. If you're claiming—like these platforms—that there's never been a "negative year," then, of course, there's going to be low volatility. Gold and most of the traditional assets are priced daily, if not minute-by-minute. There's just not a true comparison here.
Another red flag is that these platforms are claiming farmland outperforms every other asset class. Big statement there.
How do you check the verity of such a claim?
You look at when the manager started measuring the asset.
In this case, the NCREIF farmland index began in 1991. So it's quite young. Very young when compared to other asset classes. And the index was formed when land prices were at rock bottom. An advantage when comparing "growth" and "performance" against older indexes.
In 1980, that average U.S. cropland real estate value per acre—including prement crops and row crops, but excluding grazing pasture—was $1,800. By 1991 it had fallen to $1,200, so about a 40% decline. Then we had a recovery. By 2006, farmland was selling at $2,300 per acre, and then it peaked in 2014 at about $4,019 per acre. Farmland hasn't done much since 2014. In 2020 it sold for $4,100 an acre.
There was negative action before the index began in 1991. After that, the price does climb—but there hasn't been much growth since 2014.
So what kind of return are you looking at if you are choosing to invest in farmland?
Well, since the index began, it shows a 4.3% appreciation. That's not bad, especially when you tack on the income from the harvest. But if we look at a narrower chunk of time (2014–2020), there's only been a 0.3% appreciation. From 2012-2019, it was actually negative.
Not dismal—but not fantastic. Mostly flat.
Become a Better Investor With Our Investing Checklist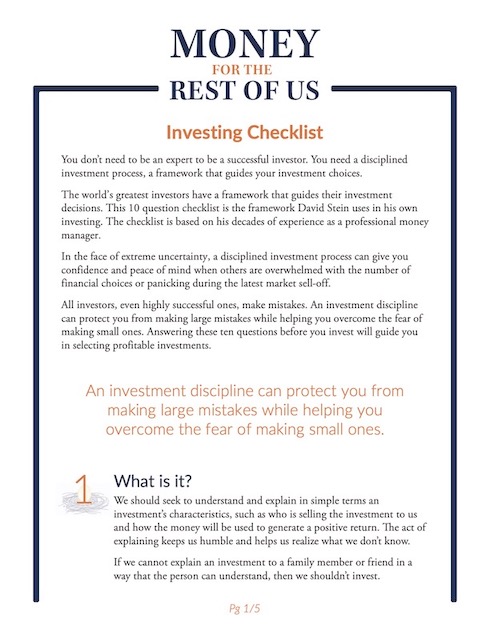 Become a Better Investor With Our Investing Checklist
Master successful investing with our Checklist and get expert weekly insights to help you build your wealth with confidence.
What Drives Farmland Returns
At the baseline, it's simple: land values rise, and the land produces crops, which provides you with income. But that income isn't always consistent.
Farming income is affected by two factors:
Commodity prices: the higher the price for agriculture commodities, the greater the income.
Interest rates: the lower the rate, the higher the valuation.
When commodity prices rise, farmers earn more. The price point can be driven by what's called a super-cycle.
A little on commodity super-cycles:
They can last anywhere from 20–70 years.
Long term commodities tend to rise and fall together.
They are influenced on a global scale (China's demand for metal and energy, for example).
They are driven by population growth (which is slowing).
They are influenced by new developments and technological advances.
Currently, it's hard to tell where we are in the cycle. While new developments are happening—such as the electric car and an energy transition to renewables—there are other factors (like the slowing population growth) that are keeping a commodity boom at bay.
It's hard to know what's going to happen.
The value of farmland, though, is tied to agriculture as a commodity. We just don't know what the future holds in regards to the supply & demand of agriculture.
Who consumes agricultural products?
People that eat food (everyone).
Livestock
Biofuel (and its use is decreasing).
Ultimately, in order for the value of farmland to continue rising, there needs to be greater demand for farmland. Let's take a look at why we aren't actually seeing this happen.
Commodity Super-Cycles
Last anywhere from 20–70 years.
Long term commodities tend to rise and fall together.
Influenced on a global scale.
Driven by population growth.
Influenced by new developments and technological advances.
Bumper Crops = Bumper Production
Since 1900, agricultural commodities have been negative, and prices keep getting cheaper. Why?
Farmers are becoming more and more efficient. They don't need more land, because they are getting more and more out of what they already have.
So how do U.S. farmers stay afloat?
They export more than they cater to domestic demands.
To keep prices from plummeting, farmers rely on global demand to sustain them. This creates a global playing field among farmers.
The fascinating thing is that farmland is being eaten up by the industrial world. There's less and less farmland but more and more output. Why? Farmers are becoming more and more efficient. They don't need more farmland to increase output.
So what does this mean for you as an investor?
Less land doesn't mean higher crop prices and higher farmland returns. What matters is whether farmers, due to higher production rates, are growing too much food even as farmland acreage shrinks.
Choose Your Crop Wisely
If you are wanting to invest in farmland, how should you go about it? As with any investment, it's important to understand the risks.
From 1991 to 1999, the income return NCREIF Farmland was about 5%. Since then, the income return has been about 4%. The income return reflects the return from farm operations rather than land price appreciation. That income return can vary depending on the type of crop.
Farmland investing may not be the golden child of your entire portfolio, but pistachios are among the elite crops. In 2019, pistachios performed at an 11.0% return rate. Now that's decent!
According to Forbes, there is typically a greater return on high-value, permanent crops such as pistachios, almonds, grapes, avocados, and berries. There's sometimes more volatility with these, but they often carry greater profitability. Row crops, such as soybeans, corn, or squash have lower volatility since they are only annual crops, but they usually don't provide a high return.
What Are Farmland Investing Risks?
The risk comes in the form of interest rates, weather, platform risk, and producer concentration. Wildfires consume valuable land and crops. Interest rates influence farmers' incomes and production costs. Crowdfunded platforms are startups. They haven't proven themselves yet. Some production fields are saturated already with either producers or the crop itself.
An example of the latter is the timber industry. There are so many trees that even with the sawmills working at full capacity, it will be years before the supply is equalized with the demand.
Yes, there's risks with every asset. But you need to understand what actually propels the return. You can't just take what these crowdfunded platforms are saying and think, "If farmland has had double-digit returns in the past several years, then it's a good investment." You have to be looking ahead. What will make this asset successful tomorrow? Next year? 10 years from now?
Right now, there's not enough of a demand for farmland to warrant the expectation of a double-digit return. Mid digit returns seem like a more reasonable return assumption
If You're Going to Invest in Farmland, Consider This:
It's not that farmland is a bad investment. But it's not going to carry the weight of your portfolio when other assets go awry.
Investing in farmland is difficult! Even with a farmland investment trust, such as Gladstone Land Corporation, the income yield is a modest 2.3%.
As with any investment, you should:
Know the risks.
Understand what drives the return.
Know your investment options and the associated risks.
Have an exit strategy.
In the case of farmland, the exit strategy is pretty simple. You sell the land. But someone has to buy it, and it's not promised that it will be easy.
If you're going the crowdfunding platform route, do your research. Read everything. They can't control the outcome, and no one knows the future.
Don't expect double-digit returns. Single digits? Sure! But it's hard to justify that we are entering a super-cycle within agriculture right now. Maintain modest expectations. Farmland is a good diversifier and can cushion your portfolio against inflation.
You might consider purchasing your own land instead of investing indirectly. Find a beautiful spot that people will value for its own sake. When you're ready to sell, it doesn't have to be dependent on what crop it produces and how much people are eating.
Farmland Investment Options
Here are some farmland investment options. The first two are crowdfunding investment platforms. The second two are Farmland REITs. Note: The links below are affiliate links; if you click and make a purchase we may earn a commission at no additional cost to you.
---
Emily Boulter is a professional writer with a B.A. in English & Writing from Regent University. With experience in show notes writing, grant writing, and business writing, she has a deep passion for helping others through her writing and non-profit initiatives. Emily lives in the Rocky Mountains of Colorado and can easily be found hiking, horseback riding, or reading in one of the local coffee shops.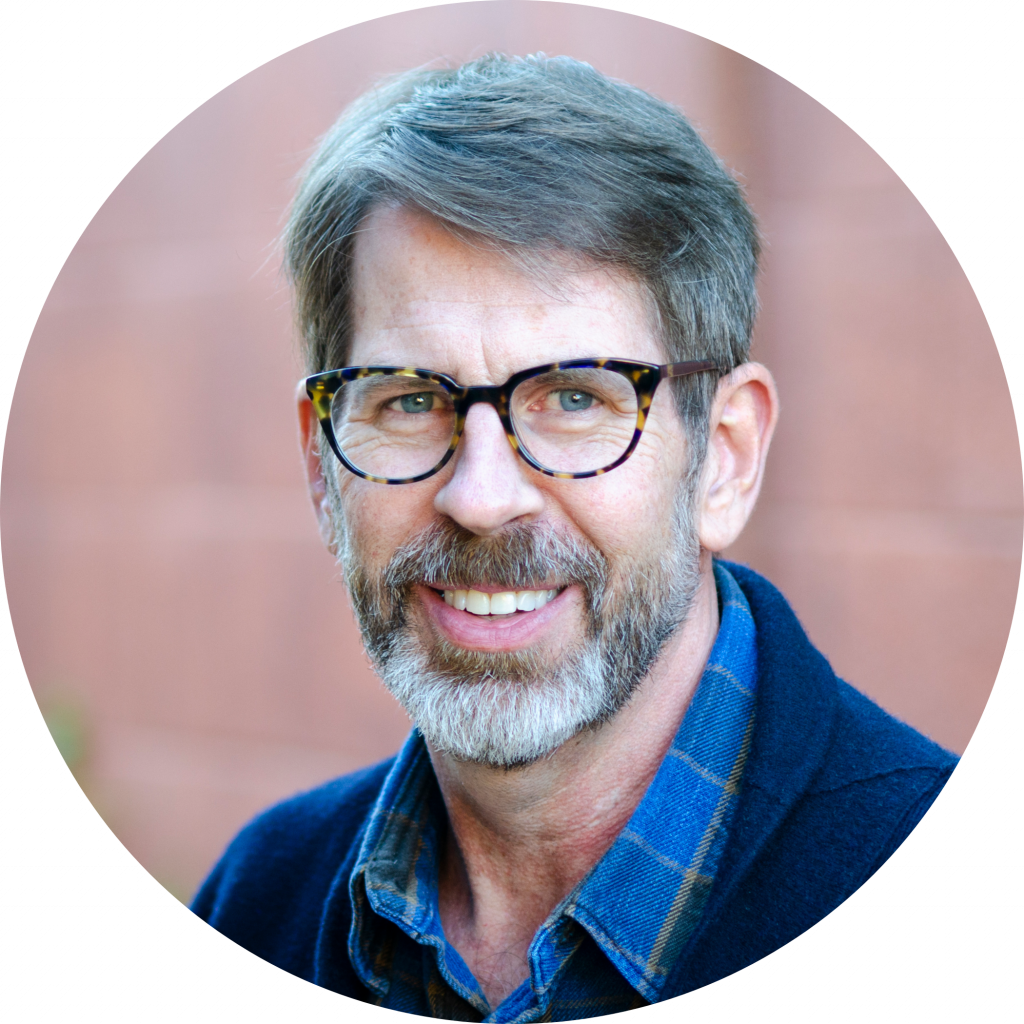 Become a Better Investor With Our Investing Checklist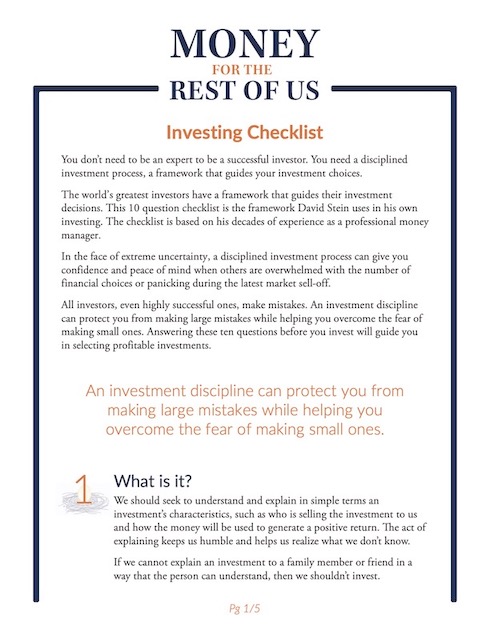 Become a Better Investor With Our Investing Checklist
Master successful investing with our Checklist and get expert weekly insights to help you build your wealth with confidence.
Podcast Episode 334: How To Invest In Farmland
How much can you earn by investing in farmland and what are the risks? What are the ways to invest in farmland?
Topics covered include:
What determines farmland investment returns
How much has U.S. farmland appreciated historically
How much income does farmland investing generate
Why the amount of U.S. farmland is shrinking
Has another commodity supercycle started
Why U.S. farmers are dependent on exports
What are farmland investing risks
What farmland investment vehicles are available
How to evaluate a farmland investment opportunity
Show Notes
Farmland Values, Land Ownership, and Returns to Farmland, 2000-2016 by Christopher Burns, Nigel Key, Sarah Tulman, Allison Borchers, and Jeremy Weber—United States Department of Agriculture
Land Values 2020 Summary—United States Department of Agriculture
Farming and Farm Income—Economic Research Service United States Department of Agriculture
Agricultural Markets and Prices: Towards 2025—Organisation for Economic Co-operation and Development
U.S. Agricultural Trade at a Glance—Economic Research Service United States Department of Agriculture
Why Invest In Farmland?—AcreTrader
Farmland Index Posts First Negative Return in 19 Years by Mike Walsten—Pro Farmer
NCREIF Property Level Annual Returns by Crop Type
Lumber Prices Are Soaring. Why Are Tree Growers Miserable? by Ryan Dezember and Vipal Monga—The Wall Street Journal
Pistachio industry looks to reposition product amid supply boom by John Cox—The Bakersfield California
Episode Sponsors
Become a Better Investor With Our Investing Checklist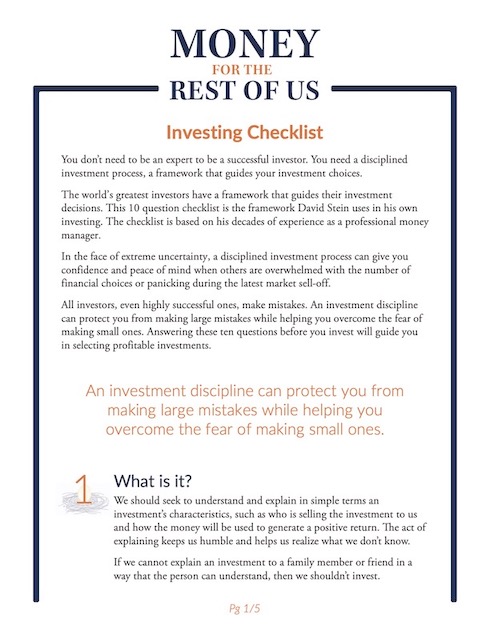 Become a Better Investor With Our Investing Checklist
Master successful investing with our Checklist and get expert weekly insights to help you build your wealth with confidence.
Related Content
218: Is China or the U.S. More Vulnerable?
232: Is It Time To Invest In Commodities?
328: Are You Underweight Chinese Stocks? Pros and Cons of Investing in China
Transcript
As a Money For the Rest of Us Plus member, you are able to listen to the podcast in an ad-free format and have access to the written transcript for each week's episode. For listeners with hearing or other impairments that would like access to transcripts please send an email to [email protected] Learn More About Plus Membership »