What percent of Americans are insolvent and what makes data trustworthy.
In this episode you'll learn:
What is stakeholder theory when it comes to equities.
Why we never really know anything.
Why data can't be separated from its context, history and source how it was produced.
What percent of U.S. households are incentive
Show Notes
Capitalism in America has been on a suicide mission for 40 years – Quartz
Capitalists Arise!: End Economic Inequality, Grow the Middle Class, Heal the Nation by Peter Georgescu and Dave Dorsey
Capitalists, Arise: We Need To Deal With Income Inequality – Peter Georgescu – New York Times
"Data is memory without history" – Cynthia Ozick as quoted by Nicholas Carr in How Cellphones Hijack Our Minds – Wall Street Journal
If you can't see it, how can you make it better? – Seth Godin
Las Vegas – Cui Bono? – Forbidden Knowledge
"I realized people were dying." Photographer David Becker tells what he witnessed at the Las Vegas mass shooting. – Washington Post
Trends in Family Wealth 1989 to 2013 – Congressional Budget Office
Become a Better Investor With Our Investing Checklist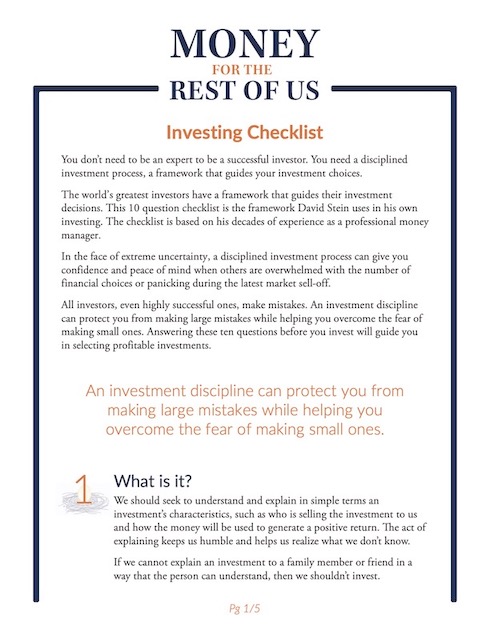 Become a Better Investor With Our Investing Checklist
Master successful investing with our Checklist and get expert weekly insights to help you build your wealth with confidence.
Episode Sponsors
Hello Fresh use code MONEY30
Transcript