How high profits and low investment by business in R&D and workers lead to income inequality. Why the current situation is unsustainable and what can be done about it.
In this episode you'll learn:
Why isn't productivity improving as quickly as in prior decades.
Why are profits too high.
How does CEO compensation compare to what employee make.
Why public shareholders don't actually own the company.
What is the level of income inequality in the U.S. and what can be done about it.
Show Notes
As Amazon Pushes Forward With Robots, Workers Find New Roles – New York Times
Gone with the Headwinds : Global Productivity – International Monetary Fund
Too much of a good thing. Profits are too high – The Economist
Profits Without Prosperity – William Lazonick – Harvard Business Review
This One Chart Shows How Obscene CEO Pay Has Become – Fortune
CEO Pay: How Much Do CEOs Make Compared to Their Employees? – PayScale
Consumer Expenditure Survey – Bureau of Labor Statistics
The Distribution of Household Income and Federal Taxes, 2013
Capitalists Arise!: End Economic Inequality, Grow the Middle Class, Heal the Nation by Peter Georgescu and Dave Dorsey
Capitalists, Arise: We Need To Deal With Income Inequality – Peter Georgescu – New York Times
Trends in Family Wealth 1989 to 2013 – Congressional Budget Office
Become a Better Investor With Our Investing Checklist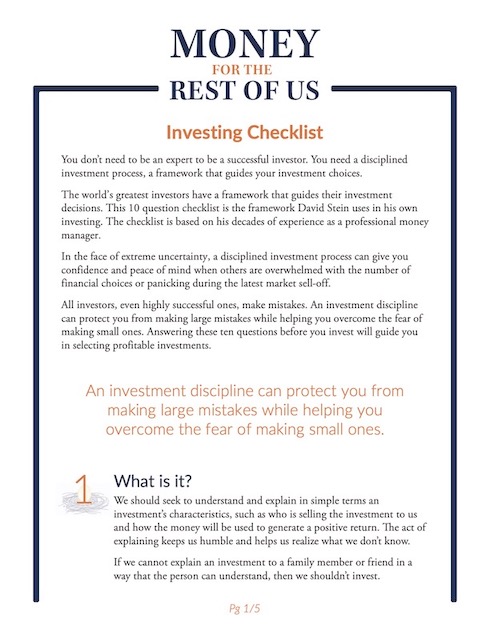 Become a Better Investor With Our Investing Checklist
Master successful investing with our Checklist and get expert weekly insights to help you build your wealth with confidence.
Episode Sponsors
Transcript