What is the economic impact of illegal immigration. What would be the cost and impact of mass deportation.
In this episode you'll learn:
Show Notes
5 facts about illegal immigration in the U.S. – Pew Research Center
U.S. Foreign born population – U.S. Census Bureau
The Cost of Immigration Enforcement and Border Security – American Immigration Council
The Thorny Economics of Illegal Immigration – Wall Street Journal
Immigration, Offshoring and American Jobs – Gianmarco I.P. Ottaviano, Giovanni Peri, Greg C. Wright
The Evolution of the Mexican-Born Workforce in the United States – George J. Borjas, Lawrence F. Katz
The Effect of Low-skilled Immigration on US Prices: Evidence from CPI Data – Patricia Cortes
Immigration and the recent violent crime drop in the united states: A pooled, cross-sectional time-series analysis of metropolitan areas – JACOB I. STOWELL, STEVEN F. MESSNER, KELLY F. MCGEEVER, LAWRENCE E. RAFFALOVICH
Analysis: Undocumented Immigrants Not Linked With Higher Crime Rates – Governing
The Labor and Output Declines from Removing All Undocumented Immigrants – Ben Gitis, Jacqueline Varas
Effects of Unauthorized Immigration on the Actuarial Status of the Social Security Trust Funds – Stephen Goss, Alice Wade, J. Patrick Skirvin, Michael Morris, K. Mark Bye, and Danielle Huston
Five things economists know about immigration – Dylan Matthews – Washington Post
Episode Sponsors
Become a Better Investor With Our Investing Checklist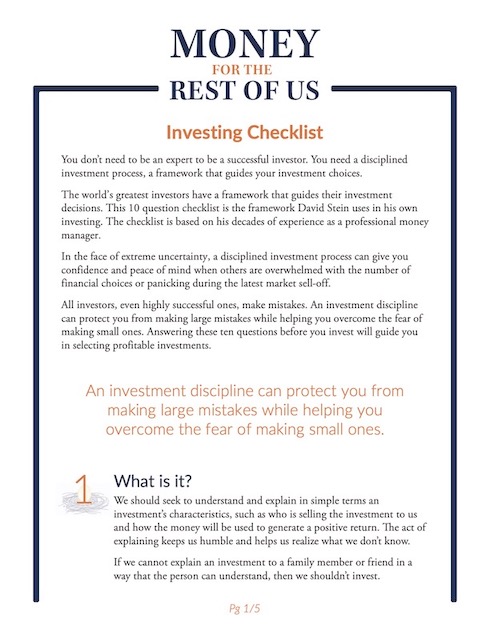 Become a Better Investor With Our Investing Checklist
Master successful investing with our Checklist and get expert weekly insights to help you build your wealth with confidence.
Related Episodes
113: Brexit and the Economics of Immigration
179: Free Markets and the Great Famine