We explore whether long-term and short-term single-family home rentals are contributing to higher rents, higher home prices, and a housing shortage. What are the options for investing in this space and should we?
Topics covered include:
What is financialization
What are examples of how financialization and government policy has impacted housing
How homeownership rates vary around the world
How much of a presence do equity REITs have in the single-family home rental space
How a housing shortage and more vacation rentals show up in vacancy rates
How short-term rentals can magnify the housing shortage
What are options for investing in single-family home rentals
Show Notes
Financialization and the World Economy by Gerald A. Epstein
Housing Vacancies and Homeownership (CPS/HVS)—United States Census Bureau
List of countries by home ownership rate—Wikipedia
The Evolution of Homeownership Rates in Selected OECD Countries: Demographic and Public Policy Influences by Dan Andrews and Aida Caldera Sánchez—OECD Journal: Economic Studies
Best Places to Invest in Vacation Rentals in 2021 & 2022—AirDNA
Airbnbs Outnumber New York City Apartments in Hot Market by Michael Tobin—Bloomberg
AIRBNB Airbnb Enables "Split Stays" to Ease Inventory Woes by Mitra Sorrells—WIT
Amid Tucson housing shortage, Airbnbs fill up whole apartment buildings by Carol Ann Alaimo—Tucson.com
Vacation Rental Industry Statistics—iPropertyManagement.com
Average Airbnb Occupancy Rates By City [2022]—AllTheRooms
Investment Mentioned in the Episode
American Homes 4 Rent (AMH)
Invitation Homes (INVH)
Sun Communities Inc (SUI)
Arrived
Roofstock
Episode Sponsors
Masterworks – invest in contemporary paintings
Become a Better Investor With Our Investing Checklist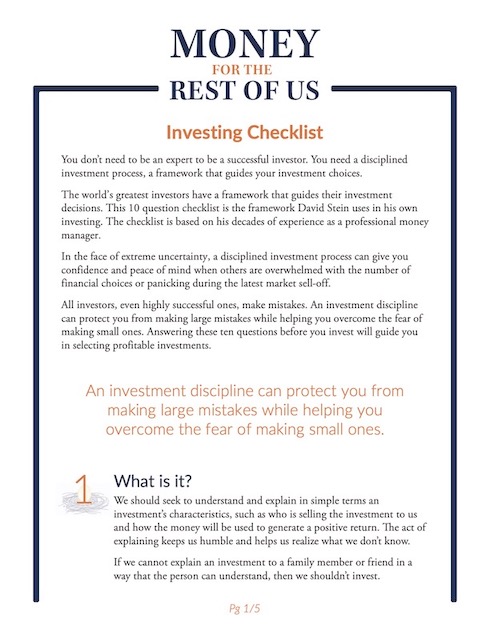 Become a Better Investor With Our Investing Checklist
Master successful investing with our Checklist and get expert weekly insights to help you build your wealth with confidence.
Related Episodes
154: Do Homeowner Tax Breaks Cause Homelessness?
238: The U.S. Is More Socialist Than Denmark Regarding Home Mortgages
258: How Financialization Pushes Up Home Prices
357: Is a Housing Crash Coming?
370 Plus: Investing in Latin America Stocks, TIPS, and Single-Family Rental Homes
Transcript
As a Money For the Rest of Us Plus member, you are able to listen to the podcast in an ad-free format and have access to the written transcript for each week's episode. For listeners with hearing or other impairments that would like access to transcripts please send an email to [email protected] Learn More About Plus Membership »