Money For the Rest of Us
10 Questions to Master Successful Investing
If you have a 401k, a brokerage account or money in the bank then you are an investor. Which means you have probably made some financial mistakes along the way. That's okay.
All investors make mistakes. The key is to keep them small by following a discipline, a checklist to guide your financial decisions.
You Don't Need to be an Expert
You can be a successful investor. Not by becoming an expert, but by following the steps shared in Money For the Rest of Us—10 Questions to Master Successful Investing.
This book's ten-question framework gives you rules of thumb to evaluate today's potential investments as well as new ones in the years ahead. By applying the principles shared in this book you will:
Gain financial confidence and peace of mind even as others are overwhelmed with too many choices or are panicking during the latest market sell-off.
Act and invest like a portfolio manager. Portfolio managers compare and allocate money among investment opportunities by following an investing checklist like the one shared in this book.
Overcome the fear of making mistakes while avoiding large ones that devastate less disciplined investors.
Drawing from years of experience as an institutional money manager, and presented in the same engaging style as his popular personal finance podcast, David shares what you need to know to improve your investment performance.
What others say about the Money For the Rest of Us framework
Available Now
Also Available on Audiobook
About the Author
J. David Stein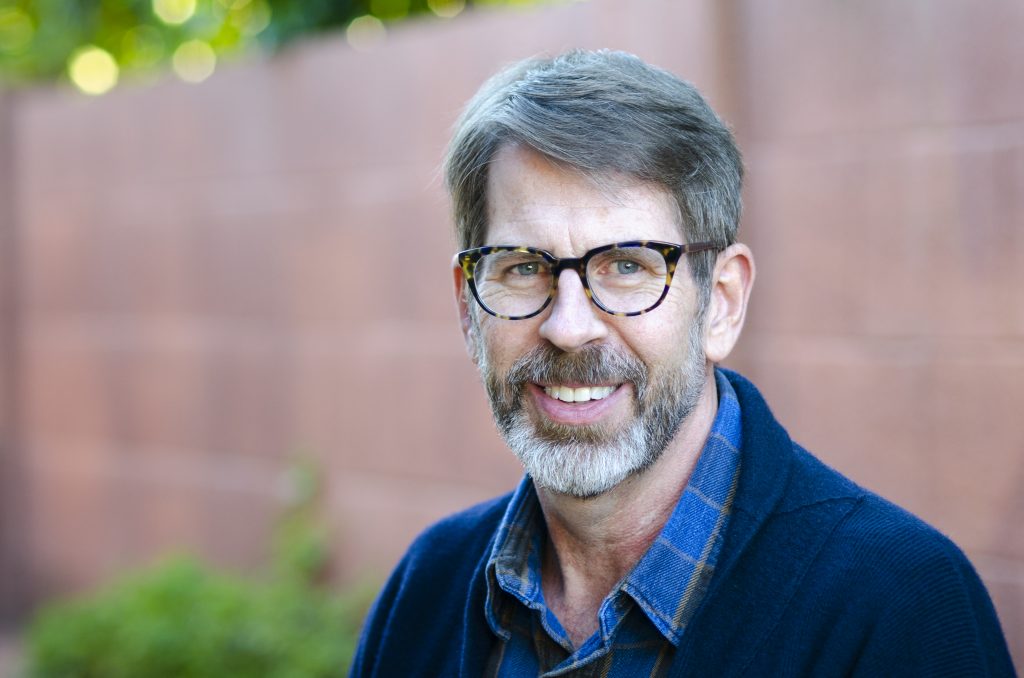 David helps individuals become better and more confident investors through his writing, audio, and video. He hosts the personal finance podcast Money For the Rest of Us. The show reaches more than 40,000 listeners per episode and has over 10 million downloads. The podcast has received mention from The New York Times, Forbes, The Chicago Tribune, and the U.S. News and World Report.
David also provides investment insights and model portfolios to 1,000 members of the Money For the Rest of Us Plus community.
J. David Stein author of Money for the Rest of Us 10 Questions to Master Successful Investing Prior to launching the podcast, David was Chief Investment Strategist and Chief Portfolio Strategist at Fund Evaluation Group, LLC, a $33 billion investment advisory firm. At FEG, David co-headed the 21-person research group. He co-founded the firm's $2.2 billion asset management division where he developed its investment philosophy and process and was the lead portfolio manager. David's former advisory clients include The Texas A&M University System, the University of Puget Sound, and the Sierra Club Foundation.
David splits his time between Idaho, Arizona, and locations around the globe. In his free time, he loves to bike, fly fish, hike, read, and spend time with his family.
What Readers Are Saying
"One of the biggest pitfalls in any decision we make is thinking we know more than we do. In Money For the Rest of Us, David Stein provides investors a framework that focuses attention on what we don't know, reduces overconfidence and highlights the value of considering where things might go wrong. This is a high impact framework for making any decision, not just investing." – Annie Duke, Decision strategist and best-selling author of Thinking in Bets ​
"David provides a clear roadmap for investors, brought to life through a series of personal anecdotes. He recognizes that past is not prologue, that the successful strategies of recent years may not fare as well in the years ahead." – Rob Arnott, Chairman, Research Affiliates ​
"You don't need to be a math wiz or financial expert to be a successful investor. Instead, you need a disciplined investment process, a framework that you can use to provide peace of mind when others are freaking out. The most honest and successful investors have no more idea about what is going to happen in the future than you or I do. What makes them different? They have an investment philosophy and decision making process that directs their investment choices. Stein gives us the best framework I've seen for easily evaluating the most important aspects of any investment so you can accomplish your personal finance goals." – Michael Port, NYT, WSJ bestselling author of 7 books including Steal the Show and Book Yourself Solid.
"They say you should write the book you want to read, with Money for the Rest of Us, David has gone one better. He's written the book he knows his audience wants to read because he's spent years understanding their needs and addressing their unanswered questions. David doesn't want to tell people how to invest—he wants to help people to have the confidence to make smart investment decisions for themselves. If you are one of those people, then this book is for you." – Bernadette Jiwa – Best-selling Author 'Australian Top Business Thinker
"David Stein's 'Money For the Rest of Us' is a superb and accessible guide to investing. He gets right to the point and provides the reader with answers to the most pertinent questions we all have when trying to navigate the investment landscape. This book is a valuable addition to anyone's library." – Cullen Roche, Founder of Orcam Financial Group and author of Pragmatic Capitalism
"Successful investing is hard. The 10 questions outlined in this book will help you make it much easier. Money for the Rest of Us is a cure for the noisy world of investment management." – Roger P. Whitney, CFP®, CIMA®, CPWA®, RMA®, AIF, Retirement Answer Man
For me, Money for the Rest of Us was an investment journey. I learned about myself as an investor and looked at things I thought I knew in a completely different way. No matter your level of investment knowledge, David Stein has created an amazing resource… The book is easy to ready, engaging, and one of the fastest 200-page reads I've ever had." – Miranda Marquit
David is just really good at taking complicated topics and making them accessible. A lot of books out there rehash the same lessons we've all heard- this book simply operates at a higher level. It's better, and the reader will literally know more about investing and be able to apply those lessons to their long term financial plans. – Bobbi Rebell
"We all have 50 questions about investing. David Stein proves what a great teacher he is by distilling the list to THE 10 you really need to know. Whether you're investing to grow your nest egg or to protect it, there's something here for everyone. A must read." – Joe Saul-Sehy, Creator/Co-Host, Stacking Benjamins podcast
"If you enjoy the Money For the Rest of Us podcast then this book is for you. David uses a mixture of anecdotes and clear explanations to give you the information you need to manage your own investment portfolio." – Simon Gogolin