Every investor has three choices. They can ignore the future, predict the future, or react as the future unfolds into the present. In this podcast, we'll take a close look at each of these strategies and what it takes to be successful at each one.
You'll learn:
The impenetrable wall every investor faces.
Why futurists in 1900 thought horses would become extinct.
Why it's easier to predict what will not change versus what will.
The three ways to invest.
How to tell if the economy is likely to enter a recession using purchaser managers indicies (PMI's)
How buy and hold investing is like riding a roller coaster.
How to invest on the leading edge of the present.
Renowned British economist John Maynard Keynes' prediction in 1930 that we would only work 3 hours a day within 100 years.
What Keynes got right about his prediction of the future and what he got wrong.
Preview of episode 8, what would happen to the economy and the stock market if everyone worked only three hours a day?
Show Notes
Ladies Home Journal article by John Elfreth Watkins, Jr. – What May Happen in the Next Hundred Years.
John Maynard Keynes talk – Economic Possibilities for Our Grandchildren
Great free source for PMI data – Markit PMI Press Releases
Become a Better Investor With Our Investing Checklist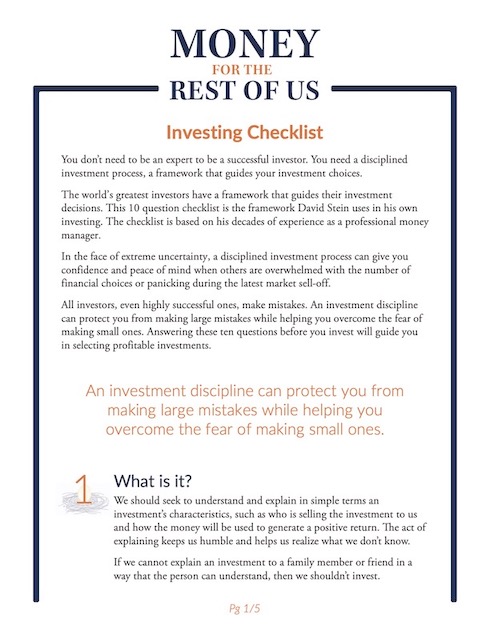 Become a Better Investor With Our Investing Checklist
Master successful investing with our Checklist and get expert weekly insights to help you build your wealth with confidence.
Related Pages
Market Timing Versus Time in the Market
Rebalancing, Overvaluation, Market Timing, and Stock Splits