AI models like ChatGPT could lead to massive productivity gains, accelerated economic growth, and higher stock returns. Here's how to invest in AI.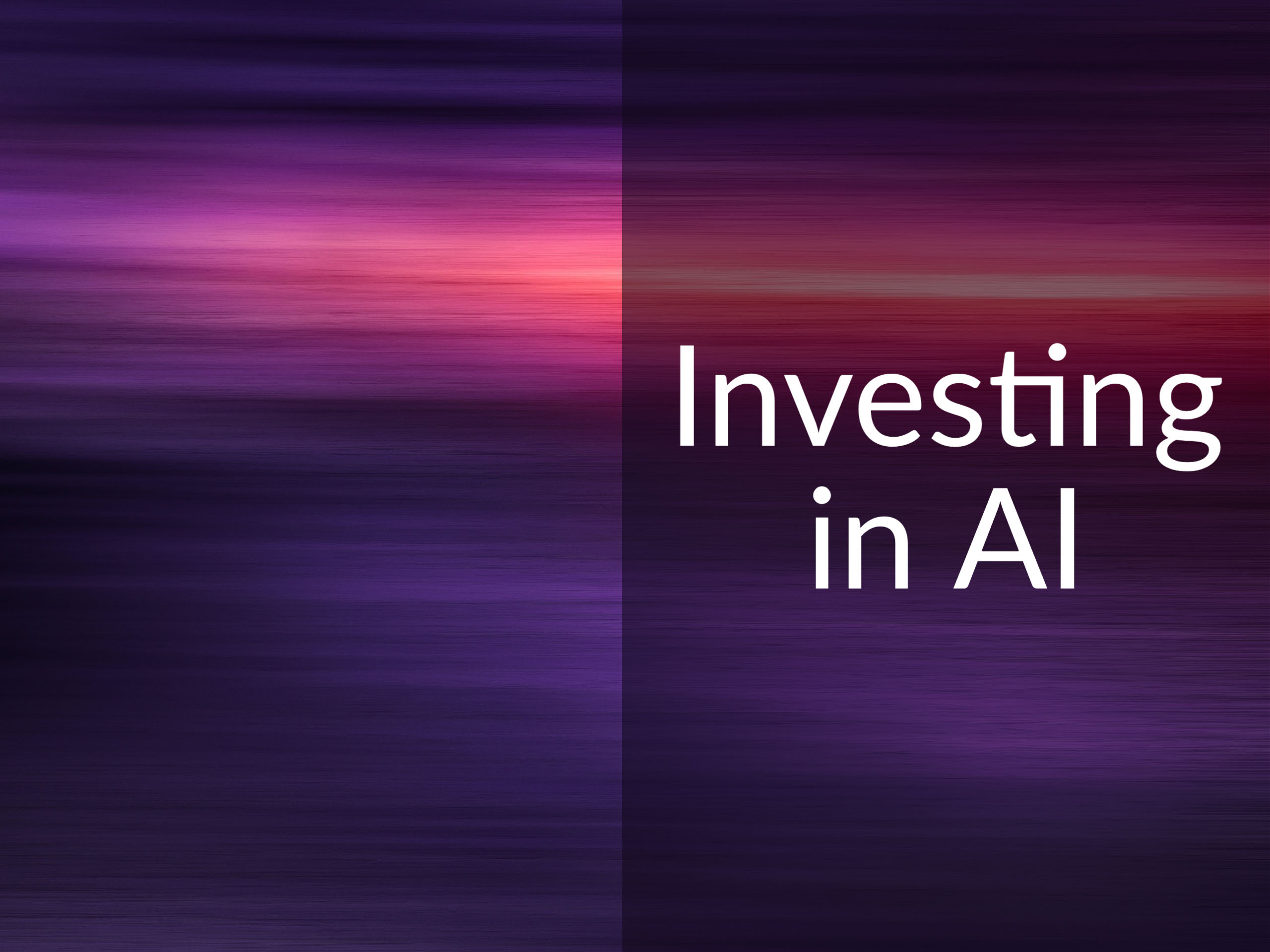 Topics covered include:
How workers are already using AI models like ChatGPT to boost productivity
Why ChatGPT is better at search than Google for certain queries
How AI models will change the economic narrative
What are ways to invest in AI, including specific ETFs
Show Notes
Sarah Silverman Sues OpenAI and Meta Over Copyright Infringement by Zachary Small—The New York Times
ChatGPT saw its first-ever user decline in June by Igor Bonifacic—Engadget
A New Chat Bot Is a 'Code Red' for Google's Search Business by Nico Grant and Cade Metz—The New York Times
How to get a handle on AI's many implications for economies and markets by Neil Shearing—Capital Economics
Lessons From the Catastrophic Failure of the Metaverse by Kate Wagner—The Nation
To Drive AI, Chip Makers Stack 'Chiplets' Like Lego Blocks by Yang Jie—The Wall Street Journal
Episode Sponsors
NetSuite – the leading integrated cloud business software suite
Masterworks – invest in contemporary art
Masterworks Disclosure:
"net IRR" refers to the annualized internal rate of return net of all fees and costs, calculated from the offering closing date to the sale date. IRR may not be indicative of Masterworks paintings not yet sold, and past performance is not indicative of future results. See important Reg A disclosures: Masterworks.com/cd
Become a Better Investor With Our Investing Checklist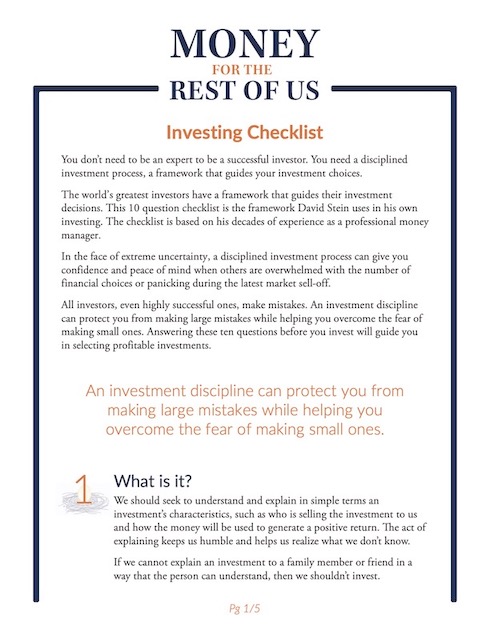 Become a Better Investor With Our Investing Checklist
Master successful investing with our Checklist and get expert weekly insights to help you build your wealth with confidence.
Related Episodes
184: Massive Job Losses Are Inevitable, But There Will Still Be Work
256: Will Artificial Intelligence Change Investing?
417: Will Generative AI Replace Your Job?
Transcript
Welcome to Money for the Rest of Us. This is a personal finance show on money, how it works, how to invest it, and how to live without worrying about it. I'm your host, David Stein. Today is episode 439. It's titled, "Why and How to Invest in AI."
Is AI Underhyped?
Recently on our Money for the Rest of Us Plus member forum—this is our premium membership community—a member wrote the following: "I believe that AI could currently be under-hyped. I'm working as a software developer and use ChatGPT on a daily, almost hourly basis. It's improved my productivity by roughly two and a half times. It's going to allow the automation of all kinds of business processes in the world to happen at a much faster pace than we expected."
Now, that caught my attention. This software developer has been instrumental, was very influential in helping us at least providing some guidance as we build out Asset Camp, the tool we released last month to help investors analyze stock index funds. This is a developer that I trust.
But at the same time, under-hyped—it seems like AI and ChatGPT has gotten a lot of hype. And AI isn't new. We've covered AI way back, first time in episode 184 in 2017, and again in episode 198 in 2018. We looked at AI and investing, including large language models, in episode 256 in 2019. We did take a look at ChatGPT earlier this year, in January, in episode 417.
ChatGPT is built on a large language model, which they train on a vast amount of data, and then it's a word predictor. And somehow the idea of it just predicts words seemed underwhelming, and I dismissed it. I've monitored the growth of ChatGPT, but I wasn't using it until last week. And I was up most of the night using it.
Now, before I share how I used it, this software developer that's using it almost hourly—I asked him "What are you doing with it?" First, he points out that he always checks the accuracy of the output of ChatGPT, because it does say things that are incorrect. But he uses it for the mundane parts of programming, that aren't too complex, like data conversions, or the generation of data types.
He says it's like having a team of interns at your disposal. He uses it to learn new coding languages or provide scaffolding for solutions that are built in these languages. He uses it to find errors and bugs in more simple code, and setup, such as setting up software development environments. He's using ChatGPT to assist in writing documentation for existing code, which he says it's very good at doing that.
He points out that in all those cases, those use cases, you still have to understand the code and the underlying concepts, which is the thing about ChatGPT and other AI models. There's this fear they're going to totally replace highly creative professionals. Not yet. But a highly creative professional can use ChatGPT and other AI models to improve their productivity. And that is what has changed, and that's why it's a big deal. This is something people are actually using in their day-to-day work.
Other ways this particular developer has used it is to summarize blog posts that were sort of too complicated, asked ChatGPT to put it in simpler languages.
As a Money For the Rest of Us Plus member, you are able to listen to the podcast in an ad-free format and have access to the written transcript for each week's episode. For listeners with hearing or other impairments that would like access to transcripts please send an email to [email protected] Learn More About Plus Membership »