What are the economic and cultural benefits of tourism. What are the downsides to too much tourism. How to find the right balance.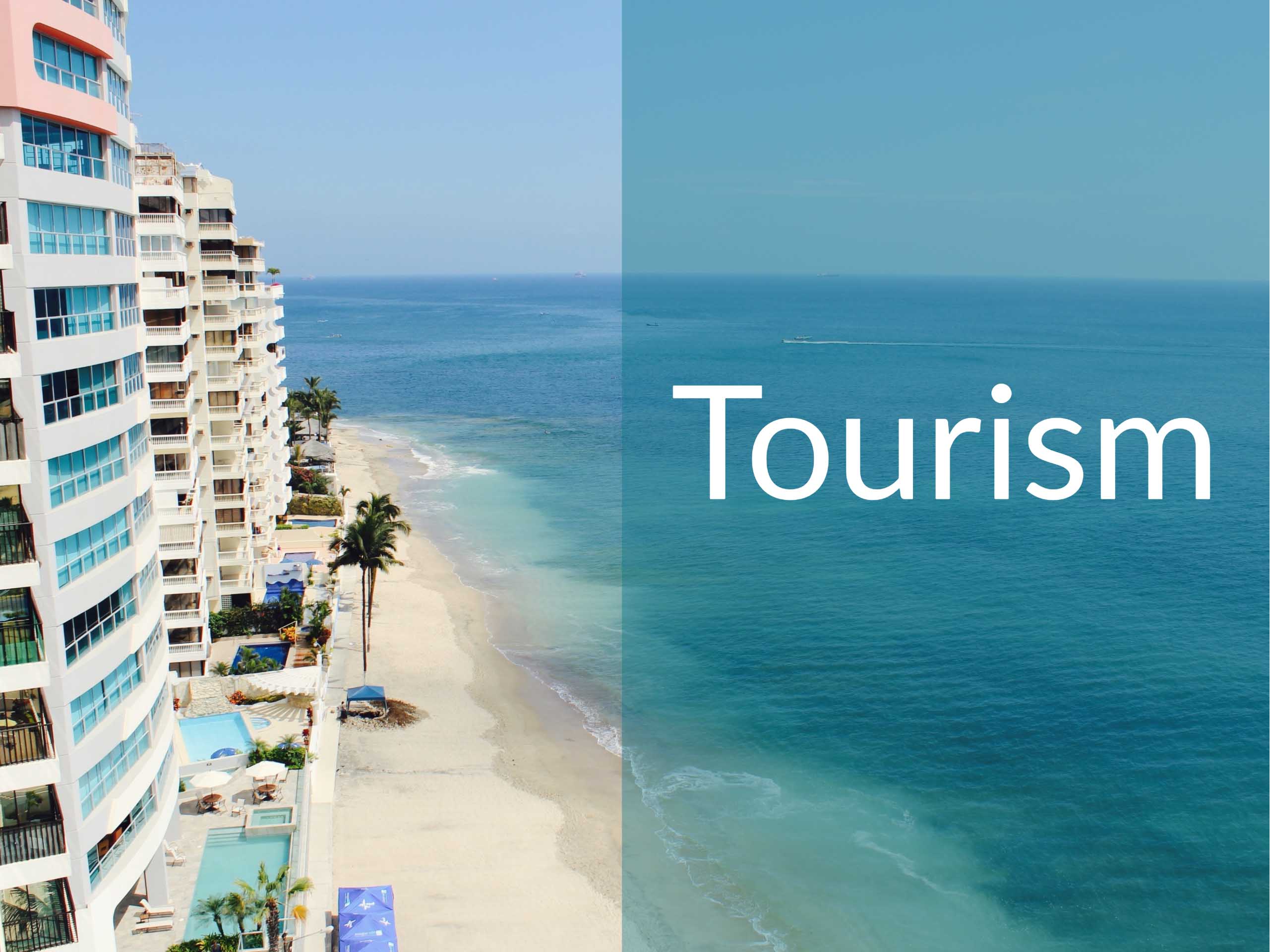 Topics covered include:
How short-term rentals have changed tourism
How cities grapple with too many short-term rentals
What is the outlook for short-term rentals
How much does tourism contribute to economic output
How can tourism be harmful and helpful
The example of Cuba
Show Notes
International tourism revenue, percent of GDP – Country rankings—The Global Economy
U.S. Travel and Tourism Satellite Account for 2017–2021 by Sarah Osborne—Journal of US Bureau of Economic Analysis
2023 Short-Term Rental Mid-Year Outlook—AirDNA
Welcome to Hochatown, the Town Created by Airbnb by Julie Satow—The New York Times
Short-Term Rentals Attract Private Equity Seeking New Asset Class by Sean O'Neill—Skift
As Cuba's economic crisis deepens, citizens scramble to migrate by any means by Dave Sherwood—The Irish Times
Cuba's worst economic crisis in decades forces people to get creative to survive by Eyder Peralta—NPR
Episode Sponsors
Madison Trust Self-Directed IRA – Go here to learn more and get your $100 promo code
LinkedIn Jobs – Use this link to post your job for free on LinkedIn Jobs
Become a Better Investor With Our Investing Checklist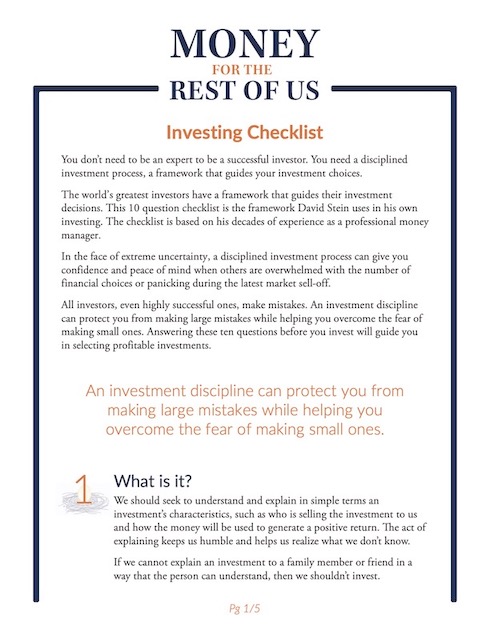 Become a Better Investor With Our Investing Checklist
Master successful investing with our Checklist and get expert weekly insights to help you build your wealth with confidence.
Related Episodes
93: Capitalism, Complexity and Cuba
389: Is Airbnb Intensifying the Housing Crisis?
449: The House of Cards: Evaluating Economic and Financial Warning Signs
Transcript
Welcome to Money for the Rest of Us. This is a personal finance show on money, how it works, how to invest it, and how to live without worrying about it. I'm your host, David Stein. Today is episode 456. It's titled "Is Tourism Harmful or Helpful? The Economic and Cultural Impact of Global Travel."
Planning Travel
I've been putting together a trip with LaPriel, my daughter, and son-in-law. We're going to Yucatan, Mexico. This is a gift for my daughter and son-in-law for graduating from university. We're heading to Yucatan. My son-in-law is a photographer, and he wanted to visit the town of Campeche. It's a historical—I think it's a UNESCO World Heritage Site town. Beautiful town, we've been there several times. That's one of the places he wanted to go, and my daughter wanted to go explore the rainforests, particularly down near the ruins of Calakmul.
One of the places we're going to stay is Valladolid. This is a beautiful town in the Yucatan, amazing history. And I used to live there back in the mid-'80s, and I've been back five or six times. Typically, I've stayed at the Hotel Meson de Marques, which is right there in the center square, across from the cathedral.
But the last two times I've stayed in Valladolid I've rented through Airbnb. I've looked at rates for the Hotel Meson de Marques; they wanted $258 a night for a room. Now, it's a nice hotel, the dinner is great in the courtyard there, but it seemed a little pricey. So I booked an Airbnb. Two bedrooms, two bath, in a quiet area of the town that I know. $150 per night, including fees and taxes.
Since 2013 I've stayed over 90 times using Airbnb, in over 15 countries. I have also stayed at hotels; probably more hotels than Airbnbs. We go back and forth, depending on how economical it is, and convenient, how large our party is. When it's our entire family, we tend to rent Airbnbs.
There were times when hotels are more economical, such as during the pandemic. We stayed at four or five-star hotels for the rates you would typically pay for a two or three-star hotel. This summer hotels have been much more expensive, and Airbnb has been more economical.
Airbnb Density
And looking at Valladolid, there are 833 places to stay in Valladolid, renting a short-term rental on Airbnb. Is that a lot? I was trying to figure out, well, what's reasonable? There are just over 56,000 people that live in Valladolid. There's 15,000 housing units, and the one statistic, the one way that I saw to measure Airbnb density was how many Airbnb units are there per 1,000 residents? And looking at Valladolid, with 833 places to rent 56,000 people—that's around 15 Airbnbs per 1,000 residents.
If we look at other areas—this is some data from Statista—the most highly dense area for Airbnbs was Hawaii, at 22.4. New Orleans was second at 19, and then Austin was about the same as Valladolid at 15. And so there's a lot of Airbnbs in Valladolid, and it'll be interesting to see how the town has changed since we last stayed there in 2017. When I looked to book Airbnbs in 2014 there were very few available.
But there is some benefit of having so many Airbnbs, is that there are places in Valladolid—and I'm familiar with, for example, the road out to the small Mayan village, Uaymas, that there's old haciendas that have been restored, or other houses that have been restored to make into short-term rentals.
As a Money For the Rest of Us Plus member, you are able to listen to the podcast in an ad-free format and have access to the written transcript for each week's episode. For listeners with hearing or other impairments that would like access to transcripts please send an email to [email protected] Learn More About Plus Membership »