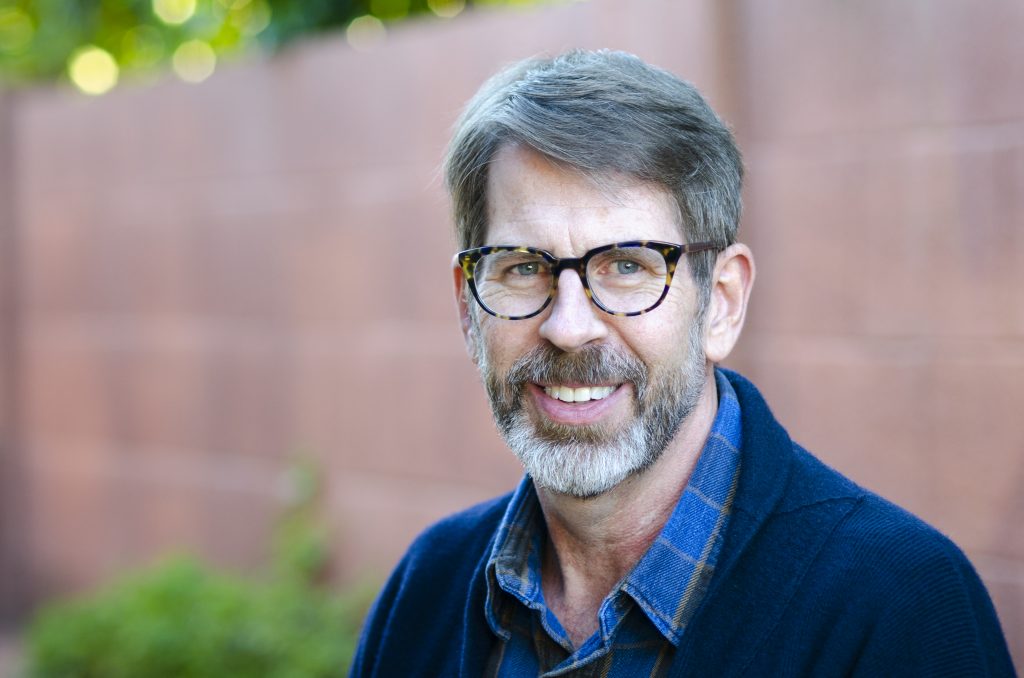 Hi, I'm David Stein. I help individuals become better and more confident investors.
Managing your own investments can be isolating at times. No one to talk shop with. Cheer you on. Reaffirm you're doing the right thing. Help you not to overreact to the latest financial headlines.
While I've managed billions of dollars professionally and co-led a large investment research team, I don't do that anymore.
Now my biggest financial challenge is the same as yours: making sure I have enough money to retire and that those resources last.
Here's the thing. We are better investors when we have a sounding board—a community to share what we're thinking, what we're learning, the mistakes we make, and what we're doing with our investments.
Money For the Rest of Us is for people like you and me who aren't relying on someone else to make sure we have enough to retire. We've taken control of our financial future.
Still, just because you choose to manage your own investment portfolio doesn't mean you have to do it alone. Let's take this financial journey together.
How Do You Learn Best?
I can help you become a more confident investor in your preferred learning format. I teach about money, investing and the economy via my podcast, video, writings, membership community, live events and speeches.
Money For the Rest of Us Podcast
For over five years, the Money For the Rest of Us podcast has been our weekly chat where you get a big picture understanding of how money, the economy and financial markets work through stories, analogies, and easy to understand examples.
With over 12 million downloads, the podcast reaches 45,000 listeners per episode and has been featured in Business Insider, Forbes, Inc., The New York Times, The Chicago Tribune, The Motley Fool, and U.S. News & World Report.
The podcast is currently featured by Apple Podcasts under Learn Something New

Here is a list of some of the places you can subscribe to my show:
Apple Podcast
iHeart Radio
Spotify
Stitcher
TuneIn
Here is the RSS feed: https://rss.art19.com/money-for-the-rest-of-us
If you are interested in being a podcast sponsor, you can learn more here.
Money For the Rest of Us Book
My book Money for the Rest of Us – 10 Questions to Master Successful Investing was published by McGraw-Hill and is available in hardcover and e-book formats as well as an audiobook.
Live Events and Speeches
If you are interested in me speaking at your conference or live event, let's chat. You can contact me here.
Be An Insider
Please consider signing up for my free Insider's Guide email newsletter.
It's where I share the most important writing I do each week on money, investing, and the economy. I only send these thoughts to my Insider's Guide email list. They aren't published elsewhere.
Of course, the Insider's Guide also includes reference links for books and articles I discussed in that week's podcast episode as well as exclusive content for Insider's Guide members such as spreadsheets, additional audio, and videos that are not available to the general public.
And if you have a comment or question about that week's email, you can hit reply and I'll write back.
You can sign up by clicking the button below.
Money For the Rest of Us Plus Membership
As a member of Money For the Rest of Us Plus you will get the confidence, peace of mind, and perspective that you're on the right track to retire and that your money will last.
In this community you will:
Learn the skills to build and manage an institutional quality investment portfolio that can carry you through retirement. You'll become familiar with new asset classes and platforms, have access to model portfolios and other investment and retirement planning tools so you can make better investment decisions.
Reaffirm you are heading in the right direction. You'll see how others, including me, navigate the same investment and financial challenges you face. You'll be able to compare what you are doing with your portfolio with what I and other members are doing with ours. You'll get your questions answered.
Get timely insights to manage your investment portfolio without spending hour upon hour monitoring financial and economic news. Spend twenty minutes per month on the Money For the Rest of Us Investment Conditions Report and you will know what you need to know to stay on top of investment markets, manage risk and keep your emotions in check.
Learn More About Becoming A Member »
What I Did Before Money For the Rest of Us
For close to two decades I advised and managed assets for institutions and financial planners. I was Chief Investment Strategist and Chief Portfolio Strategist at Fund Evaluation Group, LLC, a $70 billion investment advisory firm, where I co-headed the 21-person research group.
I co-founded the firm's $2.2 billion asset management division where I developed its investment philosophy and process and was the lead portfolio manager.
I perfected my teaching style as an investment consultant to numerous not-for-profit institutions where I assisted the board and staff in overseeing billions of dollars in endowment assets. My former institutional clients include The Texas A&M University System, the University of Puget Sound, and the Sierra Club Foundation.
I have extensive public speaking experience including at corporate events for iShares, Morningstar, TDAmeritrade, and others.
I now use the investment insights and tools I learned and developed as an institutional investment advisor to help individuals save and invest for retirement.
What I Do For Fun
When I'm not speaking or writing on the economy and investing, you can find me fly fishing the trout streams of Idaho, traveling the globe with my family (most recently in Mexico), or relaxing with a classic work of fiction or non-fiction.
Here is a list of books I have read over the past fifteen years.
Ten Things You Might Not Know About Me
Here are ten things most people don't know about me:
My favorite places to visit are Japan, the Yucatan peninsula, and the Maine coast.
I've flown close to two million miles, mostly next to a window in the exit row.
I piled up at least a million of those miles while writing a novel over a four year stretch of time. I finished the book, but never published it, although it did teach me how to write.
I applied and was rejected for law school at Harvard, Yale, Virginia, and Michigan. I'm thankful now I was turned down as I would have hated being an attorney had they accepted me I would have attended.
I took a 33% pay cut when I accepted my first investment job. Later, when I was a managing partner I rewrote the compensation plan so future employees didn't have to take 33% pay cuts when they joined our firm.
My book Money the Rest of Us: Ten Questions To Master Successful Investing will be published by McGraw-Hill in October 2019.
I've been a road biker since I was four and have owned only five road bikes my entire life. My first bike was green with a banana seat. Then came 40-pound Sears Free Spirit, followed by a Raleigh steel frame, and a carbon fiber Trek 5200. My current bike is by Kelson.
I used to be fluent in Spanish having lived several years in Mexico. Now I'm semi-fluent.
When my three kids were younger, they each got to take a solo trip with me every year to a far-off U.S. city and occasionally overseas. Now we travel all together when we can.
We've moved five (soon to be six) times in the last four years as we try to figure out where we want to live as empty nesters.
Contact Info
Here's how you can reach me:
J. David Stein
Darby Creek Advisors LLC
P.O. Box 51720
Idaho Falls, ID 83405
P: (208) 557-9020
jd@moneyfortherestofus.com
@jdstein
Facebook
LinkedIn