Inflation is caused when there is too much money flowing through the economy relative to the amount of goods and services being produced, leading to a jump in prices.
Inflation is similar to how athletes experience unpleasant side effects when they run faster than their aerobic capacity. When too much money chases capacity-constrained goods, services, and workers, it leads to a rise in overall prices.
Conversely, deflation, or an overall decline in prices, can occur when there is excess capacity in the economy.
Inflation is guaranteed to destroy wealth unless you protect against it. In this episode, you'll learn:
The three personal finance questions 70% of Americans, 69% of French and 96% of Russians couldn't answer.
What it's like to live under hyperinflation.
What causes inflation and deflation.
How quality improvements impact inflation.
How human emotions impact inflation and deflation.
How deflation can lead to downward economic spirals.
How central banks try to control inflation and deflation.
How to protect your portfolio against inflation.
What are the best asset types to protect against inflation.
Show Notes
Most People In The World Have No Idea How To Manage Their Money
The Economic Importance of Financial Literacy: Theory and Evidence
Become a Better Investor With Our Investing Checklist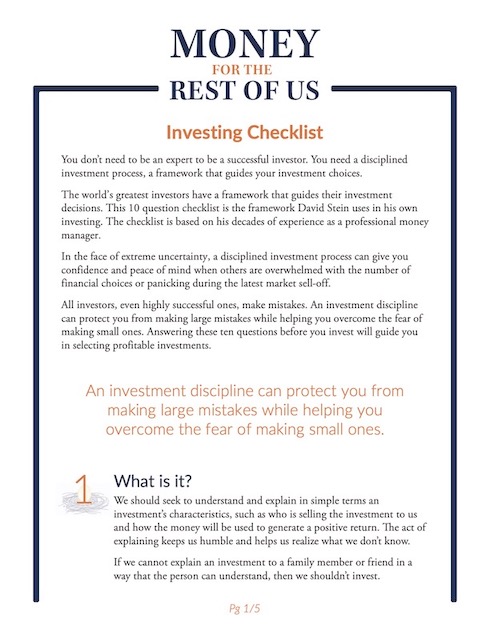 Become a Better Investor With Our Investing Checklist
Master successful investing with our Checklist and get expert weekly insights to help you build your wealth with confidence.
Related Episodes
94: How Money Is Created and Destroyed
162: Is Inflation A Good Thing?
190: How To Keep Up With Inflation
272: Is Inflation Measured Wrong?