What you need to know to confidently invest in bonds.
Topics covered include:
Key components of bond investing include face value, coupon rates, yield-to-maturity, duration, and convexity
How to decide between owning longer-term or short-term bonds
How to decide whether to own individual bonds or bond funds and ETFs
When to use active bond management versus bond indexing
How bullet bond ETFs work and when to use them
How to know when to invest in municipal bonds and corporate bonds
When should you own foreign bonds
Should you own bonds in taxable or tax-deferred accounts
A bond case study based on current interest rates
Show Notes
A Complete Guide to Investing in I Bonds and TIPS—Money for the Rest of Us
Sponsors
Money Pickle – Schedule a free 45-minute video chat with a vetted financial advisor and ask them anything about your financial situation. Go here to schedule your free session.
Fundrise – The largest direct-to-investor alternative investment platform in the U.S.
Related Episodes
337: Why in the World Would You Own Bonds?
378 Plus: A Frustrating Time To Invest and Did Bulletshares Underperform?
Become a Better Investor With Our Investing Checklist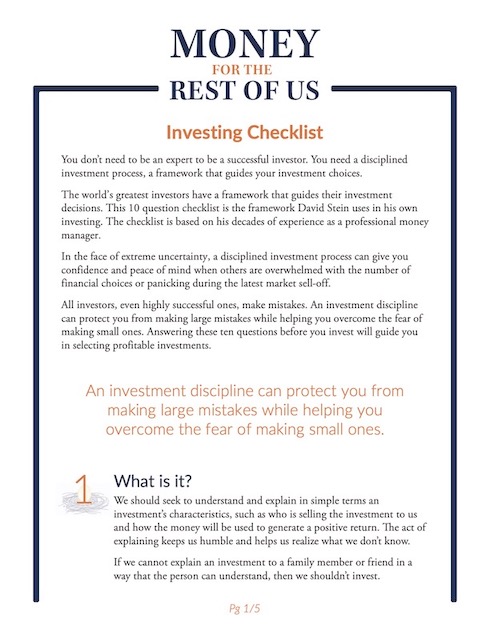 Become a Better Investor With Our Investing Checklist
Master successful investing with our Checklist and get expert weekly insights to help you build your wealth with confidence.
Transcript
Coming Soon
Episode 418 First Draft Transcript
As a Money For the Rest of Us Plus member, you are able to listen to the podcast in an ad-free format and have access to the written transcript for each week's episode. For listeners with hearing or other impairments that would like access to transcripts please send an email to [email protected] Learn More About Plus Membership »