What causes interest rates to rise and fall, and what can you do to adjust your investment portfolio when interest rates begin climbing.
In this podcast, you'll learn:
What is a bond and what is the best measure of its expected return.
How you can use a bond or a bond fund's duration to measure interest rate sensitvity.
Why I invest in fixed income.
What influences the level and changes in interest rates.
How countries compete with each other for capital based on their level of interest rates.
How central banks are ground zero for influencing interest rates.
How the yield on longer-term bonds is influenced by the yield on shorter-term bonds.
What are the three components that comprise interest rates.
Why consumers do a terrible job of anticipating inflation.
When will interest rates increase.
What you can do to protect your portfolio against rising interest rates.
Become a Better Investor With Our Investing Checklist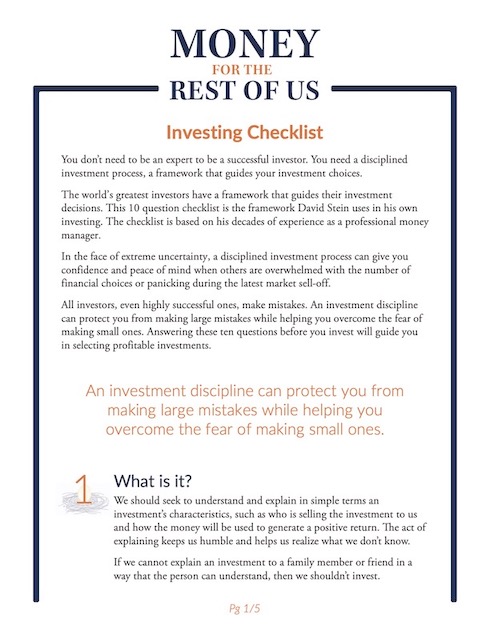 Become a Better Investor With Our Investing Checklist
Master successful investing with our Checklist and get expert weekly insights to help you build your wealth with confidence.
Related Episodes
52: Why Are Interest Rates So Low, Even Negative In Some Places
82: What Assets Return When The Fed Raises Rates
122: Why Negative Interest Rates Are Dangerous
133: Interest Rates Are Rising. Four Things You Can Do
255: With Interest Rates Falling, Why Do You Own Bonds?
260: Is This Why Interest Rates Are Falling and the Global Economy Slowing?
264: What Happens If U.S. Interest Rates Turn Negative?