How to balance saving, investing, and spending for a fulfilling life. Why you will probably reach your peak net worth sooner than you think and should start drawing down your nest egg earlier. Why we can't optimize for a fulfilling life but can still have one.
Topics covered include:
How to estimate how much to spend from your retirement assets so you die with zero
What is time bucketing, and why it doesn't work for everyone
How to balance the fear of making a change with the fear of missing out
The difference between making deliberate choices and maximizing our experiences
Show Notes
Die with Zero: Getting All You Can with Your Money and Your Life by Bill Perkins
The Pathless Path: Imaging a New Story for Work and Life by Paul Millerd
Four Thousand Weeks: Time Management for Mortals by Oliver Burkeman
Anderson Cooper Is Still Learning to Live With Loss by David Marchese—The New York Times
Episode Sponsors
Monarch Money – Get an extended 30-day free trial
NetSuite – Get your free KPI checklists
Become a Better Investor With Our Investing Checklist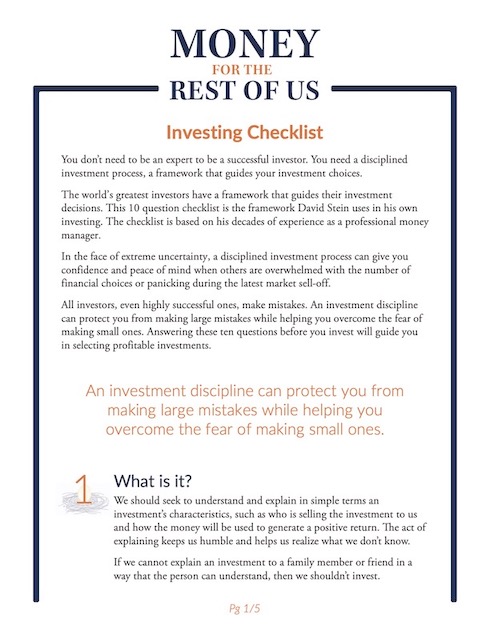 Become a Better Investor With Our Investing Checklist
Master successful investing with our Checklist and get expert weekly insights to help you build your wealth with confidence.
Related Episodes
278: You Have Permission to Spend
437: How to Live Like You Are Already Retired
Transcript
Coming Soon
Episode 446 first draft transcript
As a Money For the Rest of Us Plus member, you are able to listen to the podcast in an ad-free format and have access to the written transcript for each week's episode. For listeners with hearing or other impairments that would like access to transcripts please send an email to [email protected] Learn More About Plus Membership »